CareerSource Pinellas strives to foster Pinellas County's economic development and delivers workforce solutions designed to meet the needs of businesses and job seekers. Driven by business demand and supported by strategic partnerships, we provide the most comprehensive workforce development services in a one-stop environment. The career centers are conveniently located throughout Pinellas County in Tarpon Springs, Clearwater, and St. Petersburg.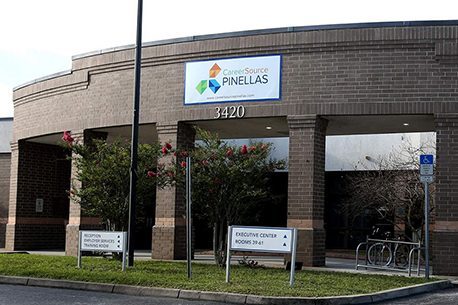 Focus Areas:
Job Seekers
Your connection to Pinellas County businesses.
CareerSource Pinellas offers a full range of career-planning services for professional and entry-level candidates.
As the job marketplace gets more competitive, CareerSource Pinellas makes it easier for you to find your place among Tampa Bay region's top talent. Whether you are an entry-level or seasoned professional, military veteran, re-entering the workforce or looking to enhance your skills for better earning power, our wide range of resources can help you land the right job. Provided at no cost to you, the centers are equipped with computers, copier and fax machines, and telephone to assist with your job search.
Job Seeker Services
Professional Networking. Targeted for professional-level candidates, the group meets weekly to share opportunities that help you get connected to top employers and maximize your job search.
In-house Recruitment Events connect qualified talent to hiring employers via targeted hiring events being held at various centers throughout the year. Job seekers should come prepared with résumés and in a professional attire for interviews.
Training and Career Development

Make yourself be more marketable to hiring employers by attending the Employability Skills Training. Provided at no cost, workshop topics include: Career Development, Career & Workplace Communication Skills, Basic Computer Skills, Résumé Development, Interviewing Skills, LinkedIn Lab, and many more.
Occupational Skills Training
On-The-Job Training
Skills Upgrading
Adult Education and Literacy Activities

Labor Market Information. Whether researching local or state-wide labor trends, the statewide web portal – Employ Florida – can be an excellent source of information including salary and wages, fastest growing & high demand jobs, wages by industry and occupation, and many more.
Employers
CareerSource Pinellas can help leverage and support your human resources function, from recruitment and training to labor market information and business seminars.
CareerSource Pinellas provides businesses with a wide range of professional services, including:
Employee referral and recruitment;
Training and retraining;
Workshops and business seminars on a variety of human resource and workforce topics;
Labor market statistics;
Targeted career fairs;
Downsizing and retention support strategies;
Tax credit information; and
Other, customized support for a well-trained workforce.
CareerSource Pinellas develops and leads an effective, efficient and integrated business-driven workforce system, providing comprehensive and responsive services to the County's citizens and business community.