CARES
PinellasWorks
CareerSource Pinellas Announces CARES Job Training and Placement Assistance for workers displaced by COVID-19
CareerSource Pinellas to help distribute $2 million in aid to help workers and businesses impacted by COVID-19.
Funding will be used for Short Term Training & On the Job Training.
Businesses can also apply to benefit from trained employees in a targeted occupation
CareerSource Pinellas kicked off the Pinellas Works program on October 12 , 2020. The program will help Pinellas County job seekers with occupational skills training and find businesses skilled labor. The Pinellas Works program is funded through the Federal Cares Act with funding released by the Pinellas Board of County Commissioners.
There is no cost to EMPLOYERS doing business in PINELLAS who participate in the program. Employers can receive a retention incentive and benefit from trained employees in a targeted occupation. The program will directly pay or reimburse 100-percent of  employee wages through December 15, 2020 to the first 60 days.  Eligible businesses can be for-profit and not-for-profit businesses and public governmental agencies. Employers should email pinellasworks@careersourcepinellas.com if interested in participating. 
In order to qualify, job seekers must be a Pinellas County resident, economically injured due to COVID 19, 18-years of age or older, and must be a U.S. Citizen or authorized to work.  Job Seekers can register below.
PinellasWorks Eligibility Survey
CareerSource Pinellas has a variety of employer resources to help great, Pinellas County employers connect with qualified business professionals. These employer resources help local organizations, business associations and chambers of commerce meet their business development needs.  For example, is your business:
CareerSource Pinellas is here to help answer all of your questions!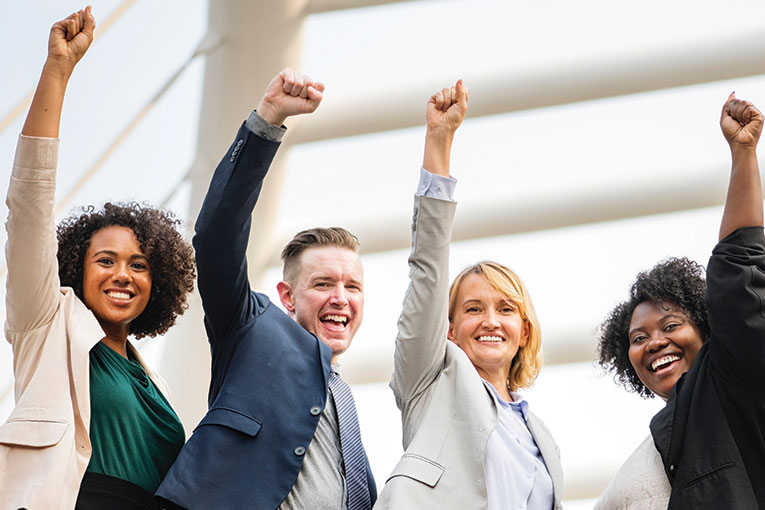 Explore all of the employer resources CareerSource Pinellas offers below.
Some of CareerSource Pinellas' newest resources include Industry Asset Maps. The Tampa Bay Area has numerous resources to help match businesses and employers to job seekers in your area.  Each map will show local employers per industry, as well as contact information and addresses of each company.  Plus, you will find industry-specific labor market information such as population, unemployment rates and average industry wages.
Strategic Solutions
Business Services
CareerSource Pinellas offers a variety of Workforce Solutions and Business Services, such as Career Fairs, Job Postings,  In-House Recruitment Events and more! 
Outplacement Services
CareerSource Pinellas understands that not all staffing decisions are positive. Sometimes, layoffs are a necessary part of doing business.
While a major focus of CareerSource Pinellas is to work with job seekers and increase employment opportunities, it also dedicates itself to assisting local employers with staff reorganization.  This reorganization may include  temporary and permanent business layoffs, which can definitely be a sensitive and challenging subject to handle alone.
Businesses experiencing staff reorganization are encouraged to schedule an on-site session with members of CareerSource Pinellas' Workforce Transition and Outplacement Team. There, members of your business' management team will receive the guidance they need to ensure a smooth transition for employees affected by layoffs.
At on-site sessions, CareerSource Pinellas staff will provide an in-depth review of the Reemployment Assistance Program, which includes:
Calculations for benefit amount

How to apply for Reemployment Assistance

When to apply and how to claim benefit weeks

Requirements while on Reemployment Assistance

What is considered income

How 401K, Severance, Pensions, Social Security and Child Support affects Reemployment Assistance

Working Part Time while on Reemployment Assistance

Training opportunities through Workforce Investment and Opportunity Act (WIOA)

Free Resume and Interviewing Skills classes available through the Workforce locations

How to navigate Employ Florida

Workforce Job Fair Information
Florida no longer has a local unemployment office, therefore, this is valuable face-to-face opportunity to have unemployment questions answered.
If a WARN notice has been filed, a member from the CareerSource Pinellas team will be contacting your company to offer services. If your company does not meet the requirements for filing a WARN, a staff member can be contacted directly to set up on-site sessions.
For more information regarding Workforce Transition and Outplacement Services, please email Pam Perkins.
Tampa Bay Gap Analysis
Tampa Bay Skills Gap Analyses were undertaken to quantify the current and future demand for skill sets so that a pipeline of talent could be developed to the area's most challenging-to-hire skill sets. Research included focus groups, interviews and skill set surveys. The Analyses sought to understand skill sets on the granular level at which hiring managers must make decisions.
Labor Market Information
Labor Market Information (LMI) is comprised of employment data per location and occupation, labor supply and demand, earnings, unemployment rates and demographics.
Employ Florida links Florida's state and local workforce services. You will be prompted to log in if you desire to create a profile. Otherwise, browse and explore!
Current Market Information
Unemployment Rates  – September 2019
United States: 3.3%
Florida: 3.0%
Tampa – St. Petersburg – Clearwater MSA: 2.9%
CareerSource Pinellas (Pinellas County): 2.7%
note: these rates are not seasonally adjusted and are the most recent available through the Department of Economic Opportunity.
In September 2019, the Tampa‐St. Petersburg‐Clearwater Metropolitan Statistical Area (MSA) had the highest annual job growth compared to all the metro areas in the state in financial activities (+4,300 jobs.
Average Annual Wage – 2018
Florida: $50,090
CareerSource Pinellas (Pinellas County): $49,281
Click here for a detailed report on industries showing growth or declines in jobs, population totals and other information specific to Pinellas County.