Cyber Security Program
Prepare yourself to pass globally-recognized cyber security training and earn Computing Technology Industry Association
(CompTIA) certifications: A+, Network+ and Security+.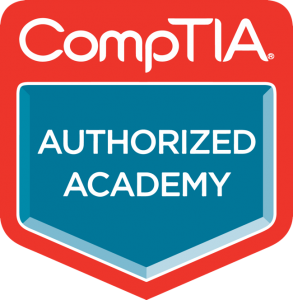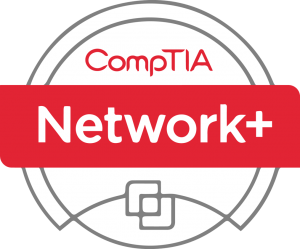 Gain skills for a career in:
Technical Support

Help Desk

Network Technician

IT Analyst

IT Specialist

Cybersecurity Specialist
Cybersecurity Analyst

Networking  Assistant

IT Operations Specialist

Risk Management

IT Policy Management

Security Consultant
financial assistance available
Program Costs
Our program costs include tuition, books and the first attempt at a certification exam.
Based on eligibility requirements set forth by the Workforce Innovation and Opportunity Act (WIOA), you could be qualified to receive this training free of cost with tuition assistance.
Financial Aid Eligibility Requirements
To qualify for financial aid, you must meet the WIOA Adult Eligibility Requirements:
WIOA Adult Eligibility
To be eligible to receive WIOA services as an adult in the Adult and Dislocated Worker programs, an individual must:
Be 18 years of age or older;
Be a citizen or non-citizen authorized to work in the us;
Meet Military Selective Service registration requirements (males only); and
Be a Pinellas County resident.
Dislocated Worker or Laid-off Worker Eligibility:
You have been laid off or you have received official notice of layoff from your current job as a result of permanent closure or substantial layoff at a plant facility or enterprise and are unlikely to return to your previous industry or occupation due to current economic conditions.
You are eligible for receiving or have exhausted your unemployment compensation benefits.
You have been providing unpaid services to a family member in the home and have been dependent on the income of another family member but are no longer supported by that income, and you have been unemployed or underemployed and are experiencing difficulty in obtaining or upgrading employment.
You are a self-employed and have lost your contract or business earnings due to the economic downturn and have been unable to find employment or replace your business earnings in Pinellas County.
You are a non-retiree and have been discharged recently from the armed forces under honorable conditions or have an unemployed military spouse impacted by spouse's active duty or discharge from active duty.
You are the dependent spouse of a member of the Armed Forces who is on active duty and whose family income is significantly reduced because of deployment, active duty, a permanent change of station or the service-connected death or disability of your spouse.
You are the spouse of a member of the Armed Forces on active duty and are unemployed or underemployed and  are experiencing difficulty in obtaining or upgrading employment.
Low Income Adult Eligibility:
You or a family member currently receive or have received Temporary Assistance for Needy Families (TANF) within the last six months.
You or a family member are receiving Supplemental Security Income (SSI) or have received in the past six months.
You or a family member is currently receiving Social Security Disability Income (SSDI).
You are a foster care youth or youth aging out of foster care and are receiving federal benefits.
You and your family members currently receive or have received food stamps in the past 6 months through Department of Children and Families (DCF).
Your family income, based upon your family size, currently falls below the current Lower Living Standard Income Level (LLSIL) (next tab).
LLSIL Chart
| Family Size | 70% LLSIL 2019 |
| --- | --- |
| **NOTE: Federal guidance indicates that low income is "100% the Poverty Level or 70% of the LLSIL", whichever is higher. | |
| 1 | $12,490 |
| 2 | $16,910 |
| 3 | $21,691 |
| 4 | $26,779 |
| 5 | $31,606 |
| 6 | $36,964 |
| 7 | $42,322 |
| 8 | $47,680 |
| Additionals | $5,358 per person |
Apply today.
For more information or to begin the enrollment process, please contact Kiani Bowman via email or phone call. 
All training will take place at St. Petersburg College's EpiCenter: 13805 58th St. North, Clearwater, FL 33760