Welfare Transition Program
Florida's Welfare Transition Program (WTP) enables welfare
recipients to move from welfare to work by emphasizing
self-sufficiency and personal responsibility.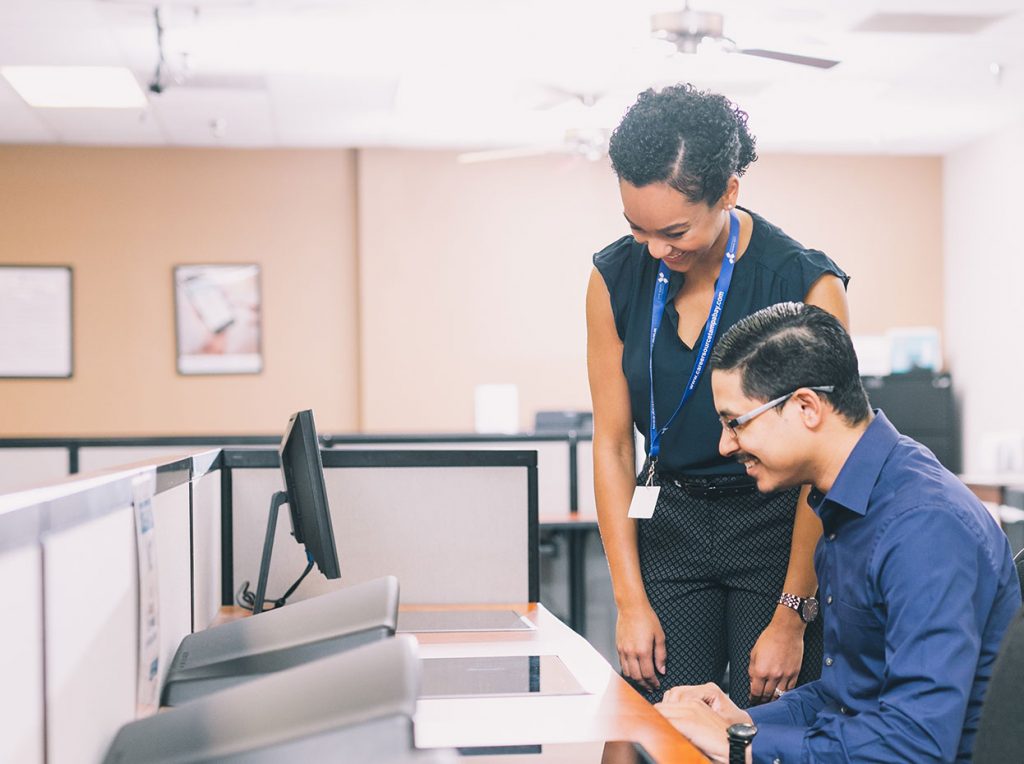 WTP
If you have not finished your orientation and other required, online updates, please sign in to CareerSource Pinellas account.
STEP 1
Complete orientation and online forms and acknowledgements.
STEP 2
Complete a countable applicant activity. Please come into a CareerSource Pinellas center that offers WTP services and ask for a Specialist to discuss and select a countable applicant activity.
If you are enrolled in a Vocational Education Program, you will need to submit an enrollment form and education timesheet (see below) for 35 hours, completed weekly, and signed by an instructor. All of the following information must be included:
Name, address and phone of the training institution

Name of training program

Beginning and end-date of the entire training program

Days and hours you attended classes

Timesheet, which will need to include instructor's signature, title, e-mail address or phone number

If your school hours are less than the required 35-weekly-hours, then ask your CareerSouce Pinellas staff member for a secondary or additional WTP activity
STEP 3
Once you have completed Steps 1 and 2, CareerSource Pinellas will advise DCF that you are actively engaged in work registration.  Once you meet with your Career Counselor, look for our automated communication system called SARA. SARA allows texting straight to and from your cell phone.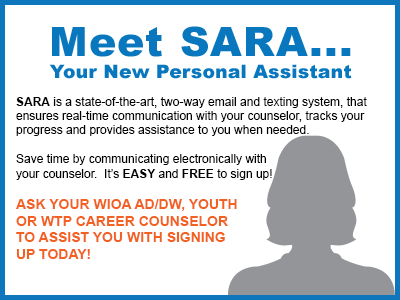 WTP - What's Next?
Now that you have finished your online orientation, as well as the required online forms and acknowledgements, you will need to visit a CareerSource Pinellas location that offers WTP services to complete the work registration process.  Work registration consists of the steps listed to the right.